1st International Conference on Engineering, Technology, Architecture, and Sustainable Development will be organized by Binh Duong Economics and Technology University (BETU) – Faculty of Engineering and Technology, Vietnam and University of the Visayas (UV) – College of Engineering, Technology, and Architecture, Philippines.
This would be a gathering of many experts such as Educators, Engineers, Industry Partners, and Policy makers as a forum for meeting and discussion, to exchange ideas in relation to the chosen theme. The conference will create a platform for deliberation on engineering, technology, and architecture in sustainable development.
In the KEYNOTES SECTION, there will be sharing ideas from MSc. Arch. Tran Trung Kien, Director of VILANDCO, Viet Nam with theme "Use Energy Simulation at The Design Stage to Optimise High Energy Efficiency and Investment Costs".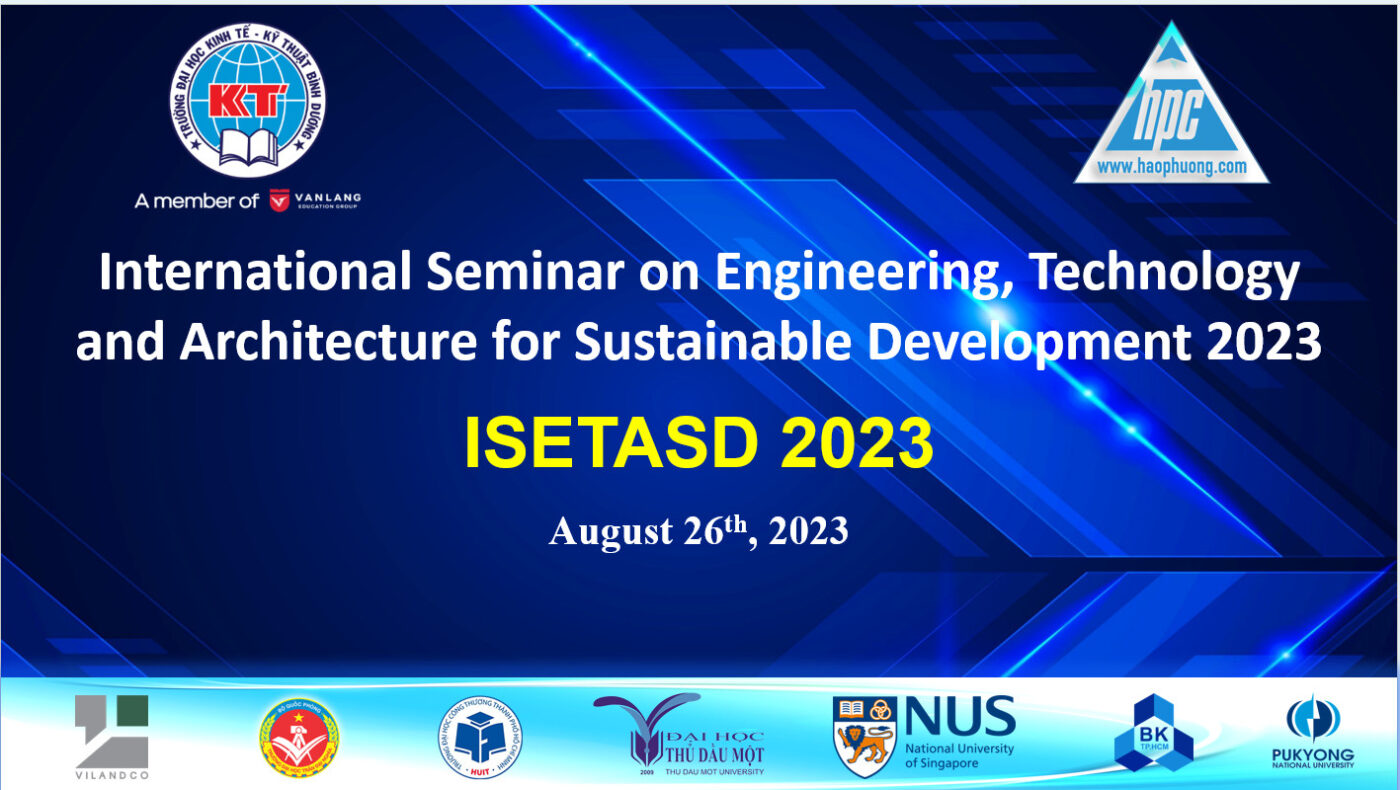 The conference will be conducted in both Online and On-site modes.
On-site mode: A one-day event is hosted at Binh Duong Economics and Technology University, 333 Thuan Giao 16, Thuan Giao Ward, Thuan An, Binh Duong Province in Vietnam.
Online mode: The online mode will be conducted on the Zoom platform. Attendees will be provided with a Zoom ID to access the conference virtual room.