Recently, VGBA cooperated with VILANDCO to successfully organize the
LEED Green Associate
exam preparation course in March.
With the vigorous development of the field of Green Building, the demand for studying/preparing for the LEED Green Associate (LEED GA) certification is increasing significantly. Vietnam Green Building Academy has been receiving great support from Architects, Engineers, as well as students interested in the field of construction and Green Building.
The LEED GA Online course in March was organized by the academy with the reception of many learners from all over the country. The course has undergone 4 official lessons and 1 session to answer questions from learners full of excitement and enthusiasm. We (the VGBA team) would like to sincerely thank the contribution of the teaching staff from VILANDCO and the trust of our beloved learners.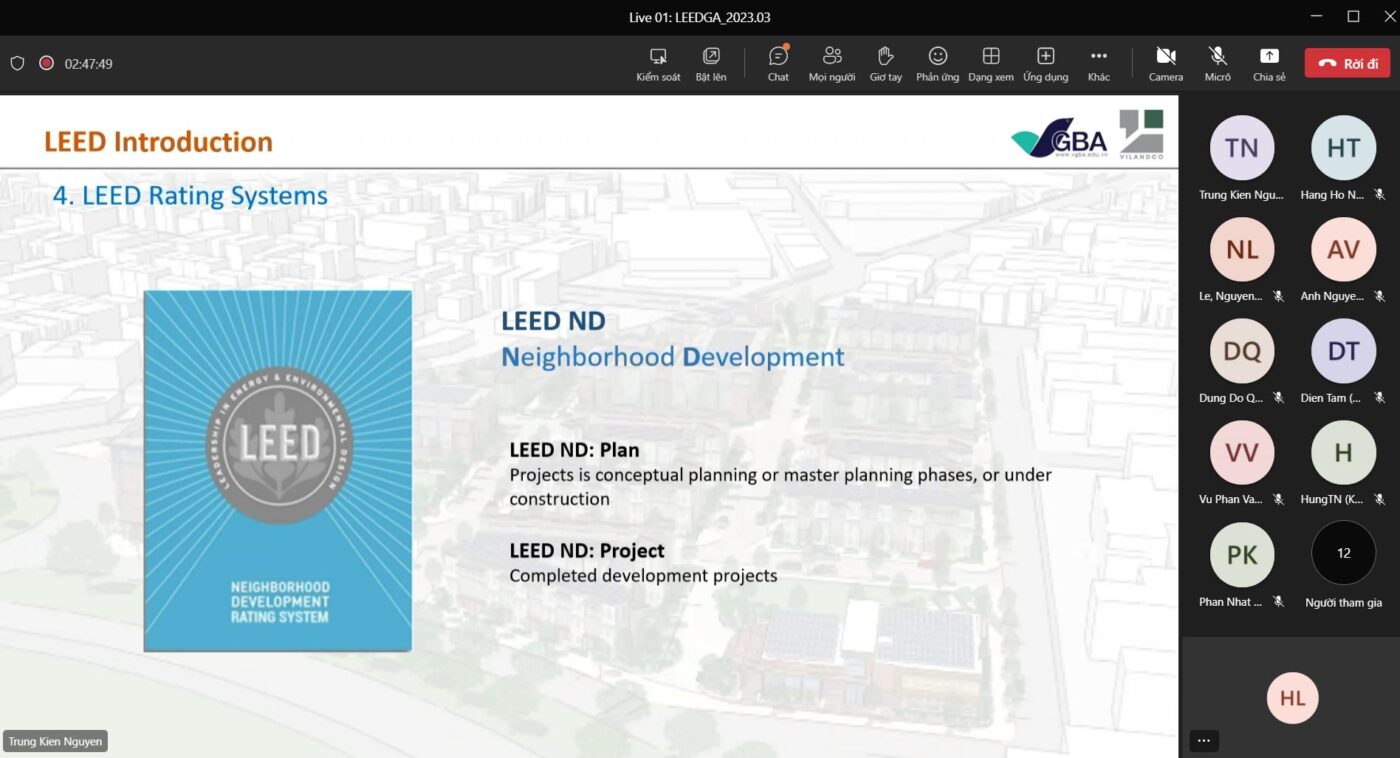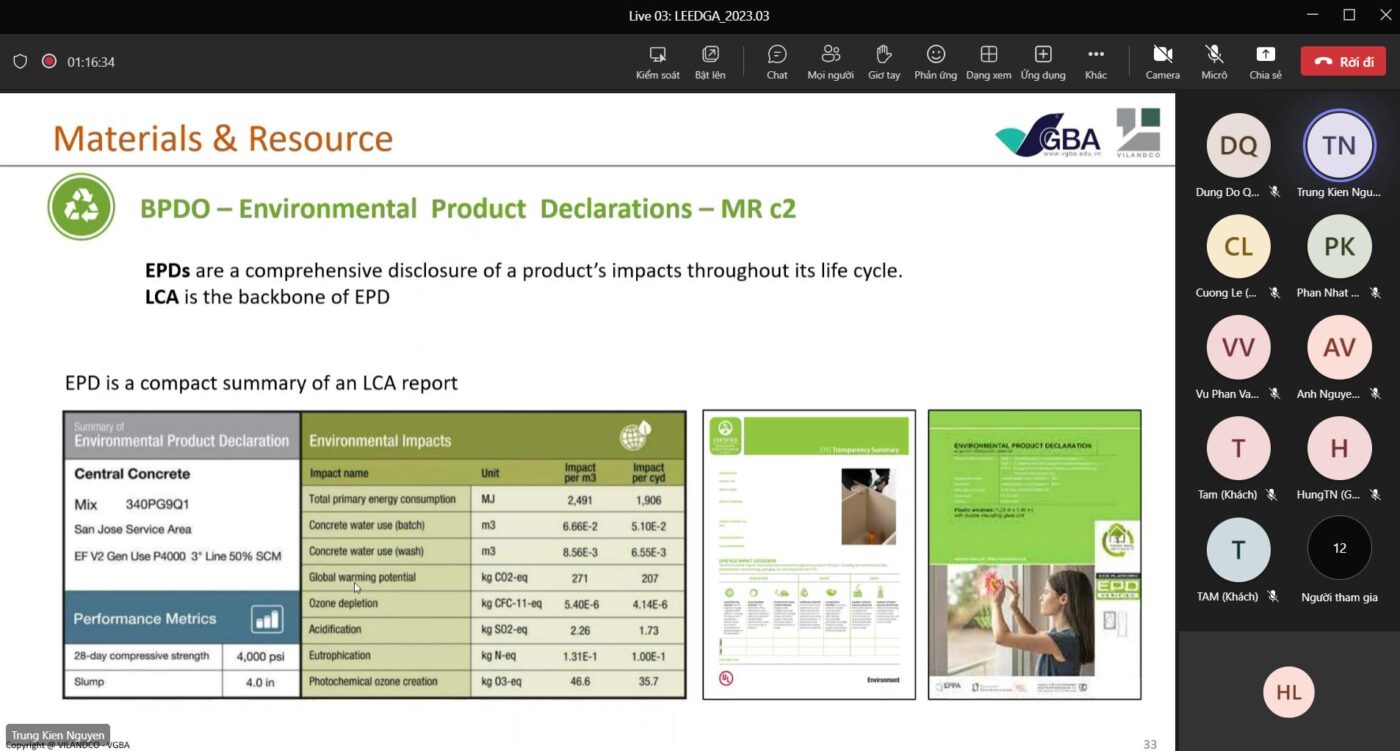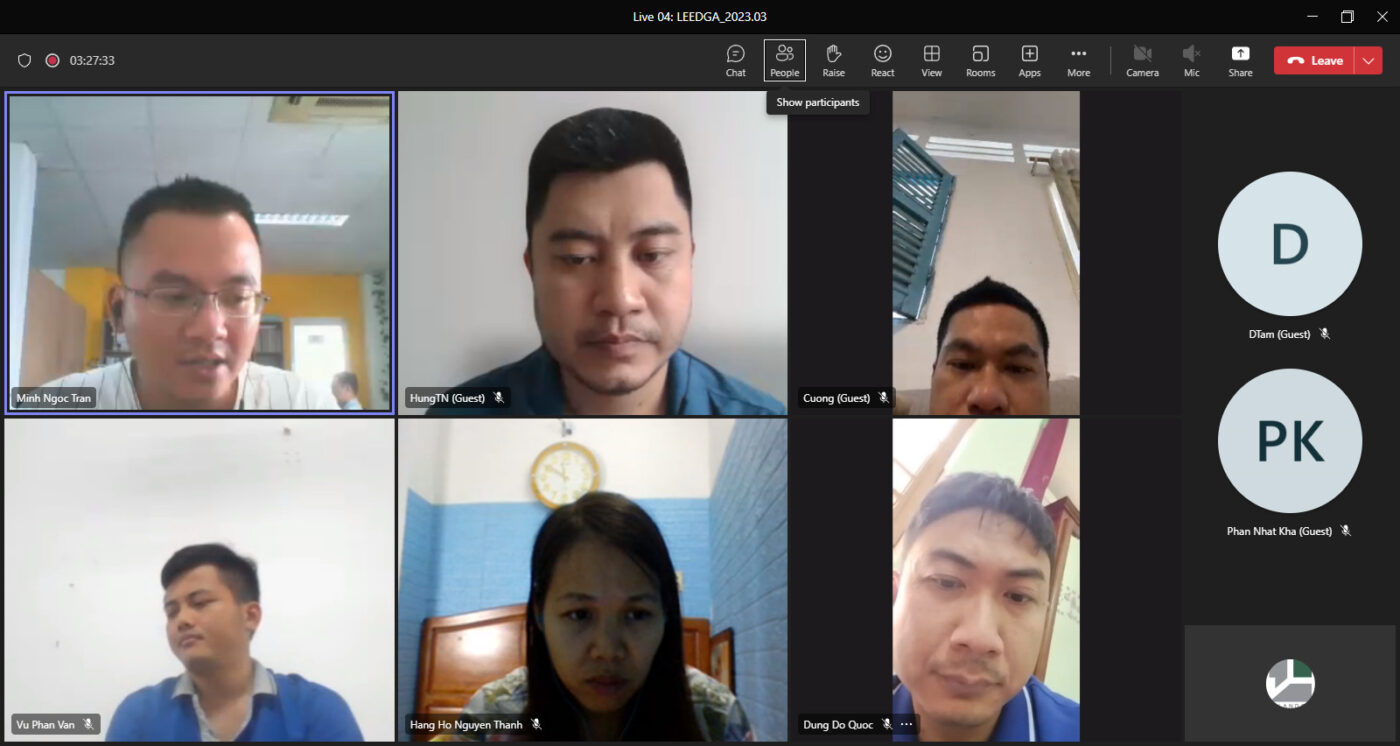 We hope that after this exam preparation course, we will receive more support from our students and an honorable international LEED GA certificate from you.